Sánchez-Fibla, M., Forestier, S., Moulin-Frier, C., Puigbò, J. Y., Verschure, P., (2020). From motor to visually guided bimanual affordance learning Adaptive Behavior Article first published online

Minguela, J., Slawik, S., Mücklich, F., Ginebra, M. P., Llanes, L., Mas-Moruno, C., Roa, J. J., (2020). Evolution of microstructure and residual stresses in gradually ground/polished 3Y-TZP Journal of the European Ceramic Society In press

Vila, A., Torras, N., Castaño, Albert G., García-Díaz, María, Comelles, Jordi, Pérez-Berezo, T., Corregidor, C., Castaño, O., Engel, E., Fernández-Majada, Vanesa, Martínez, Elena, (2020). Hydrogel co-networks of gelatine methacrylate and poly(ethylene glycol) diacrylate sustain 3D functional in vitro models of intestinal mucosa Biofabrication Accepted Manuscript

Altay, Gizem, Batlle, Eduard, Fernández-Majada, Vanesa, Martínez, Elena, (2020). In vitro self-organized mouse small intestinal epithelial monolayer protocol Bio-protocol 10, (3), e3514

Steeves, A.J., Ho, W., Munisso, M.C., Lomboni, D.J., Larrañaga, E., Omelon, S., Martínez, Elena, Spinello, D., Variola, F., (2020). The implication of spatial statistics in human mesenchymal stem cell response to nanotubular architectures International Journal of Nanomedicine 15, 2151-2169

Altay, Gizem, Tosi, Sébastien, García-Díaz, María, Martínez, Elena, (2020). Imaging the cell morphological response to 3D topography and curvature in engineered intestinal tissues Frontiers in Bioengineering and Biotechnology 8, 294

Pedraz, Lucas, Blanco-Cabra, Núria, Torrents, Eduard, (2020). Gradual adaptation of facultative anaerobic pathogens to microaerobic and anaerobic conditions The FASEB Journal 34, (2), 2912-2928

Park, D., Wershof, E., Boeing, S., Labernadie, A., Jenkins, R. P., George, S., Trepat, X., Bates, P. A., Sahai, E., (2020). Extracellular matrix anisotropy is determined by TFAP2C-dependent regulation of cell collisions Nature Materials Article in Press

Monteil, Vanessa, Kwon, Hyesoo, Prado, Patricia, Hagelkrüys, Astrid, Wimmer, Reiner A., Stahl, Martin, Leopoldi, Alexandra, Garreta, Elena, Hurtado Del Pozo, Carmen, Prosper, Felipe, Romero, Juan Pablo, Wirnsberger, Gerald, Zhang, Haibo, Slutsky, Arthur S., Conder, Ryan, Montserrat, Nuria, Mirazimi, Ali, Penninger, Josef M., (2020). Inhibition of SARS-CoV-2 infections in engineered human tissues using clinical-grade soluble human ACE2 Cell Epub ahead of print,
Propers Esdeveniments
Divendres, maig 29 @ 10:00 am

–

12:00 pm

Divendres, juny 5 @ 10:00 am

–

12:00 pm

Dimecres, juny 17 @ 10:00 am

–

Dissabte, juny 20 @ 3:00 pm
Intranet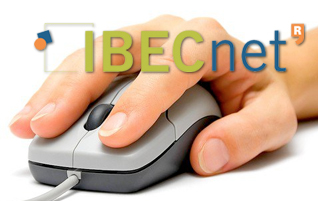 Work at IBEC? Click below to log in to IBEC's intranet. You'll need your IBEC username and password.