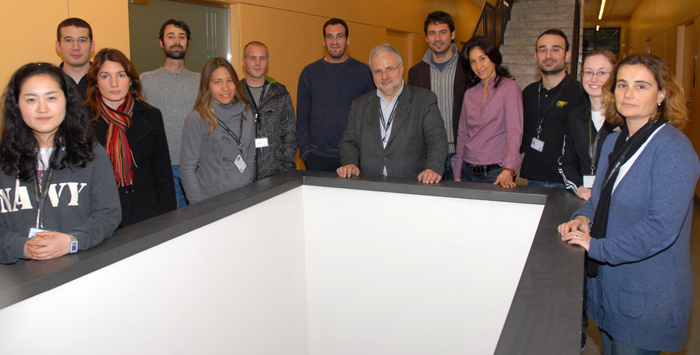 IBEC director Josep Planell's research group has changed its name and is now known as the Biomaterials for Regenerative Therapies group.
The group formerly known as Bio/non-bio Interactions for Regenerative Medicine feels the change is necessary to better reflect the aims and scientific strategy of the lab. "We felt it was important to incorporate the term 'biomaterials' in our new name, as the real strength of the group is the pursuit of the regeneration process by applying biomaterials," explains Josep.
For more details about the group and its research, please visit http://88.2.21.129/biomaterials.