Application Deadline: 16/02/2018
Ref: MS-SS
The nanodevices group at the Institute for Bioengineering of Catalonia (IBEC) is looking for a Master Student to participate in a project on on developing new drug delivery systems against bacterial infections.
The objective of the project is is to synthesize 'smart' magnetic core-double-shell mesoporous silica nanoparticles (CDS-MSNs) in combination with metal nanoparticles and targeting molecules for site-specific, time-releasing controlled and efficient delivery of antibiotics in different bacterial infection environments, such as planktonic bacteria and biofilms in vitro.
Tasks and responsibilities:
– Fabricate core-shell mesoporous silica nanoparticles.
– Study the capacities of mesoporous silica nanoparticles to load and release antibiotics.
– Metal nanoparticles synthesis.
– Functionalize mesoporous silica surfaces with nanomaterials.
– Functionalize nanomaterial with biomolecules that present recognition capabilities.
– Evaluation of the bactericidal effect of the synthesized material to different bacteria classes which can create problems to humans.
– Study of the selectivity of the synthesized material to the polysaccharides that form biofilms of bacteria.
Requirements for candidates:
– Studies in chemistry, biochemistry, biology, or biotechnology, with strong motivation towards interdisciplinary research
– Knowledge of biomolecules for recognition (antibodies, aptamers), surface functionalization, characterization techniques (protein quantification and visualization).
– High level of English
– Self-critical, capacity to learn and bring knowledge
– High motivation and ability to work in an international and multidisciplinary team
– Excellent team working and communication skills
We offer:
–     Possible stay until September
–    Possibility to develop a Master Final Project (Treball Final de Màster).
–     Stimulating , interdisciplinary research  and high quality international scientific environment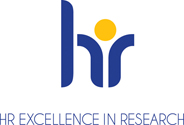 IBEC is committed to the principles of the Code of Conduct for the Recruitment of Researchers of the European Commission. Thus, there are no restrictions of citizenship or gender and candidates with disabilities are strongly encouraged to apply.
Interested applicants should send their CV to: jobs@ibecbarcelona.eu indicating the reference: (Ref: MS-SS)