---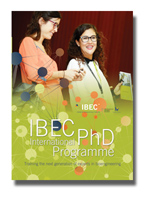 Doing a PhD at IBEC brings you the opportunity to start your research career in a stimulating, interdisciplinary and high quality international scientific environment.
Below you can find different opportunities to fund your PhD. For more general information, download the IBEC International PhD Programme brochure (right), or view it online.
For opportunities other than IBEC's own fellowship programmes, please click here.
---

Researcher career path at a glance: Spain (click image to download)
A visual guide to the different career stages for researchers in Spain and the public and private grants that can be applied for at each stage to work in the public sector or industry. The document includes links to the programme calls where further information can be found. (Published by MINECO's Spanish Foundation for Science and Technology (FECYT).)
---
IBEC International PhD Programme fellowships
Enter to see the list of selected fellows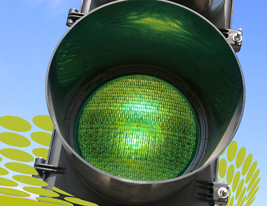 The IBEC International PhD Programme aims to train the next generation of researchers in bioengineering for future medicine, active ageing, and regenerative therapies.
In 2020, five fellowships will be funded by the Spanish Ministry of Science and Innovation through the 'Ayudas para contratos predoctorales para la formación de doctores' 2020 call. 
«la Caixa» Doctoral Fellowships INPhINIT – RETAINING at IBEC
«la Caixa» Doctoral Fellowships INPhINIT – INCOMING at IBEC