Application Deadline: 18/10/2017 17:00H
Ref: PD-GG
The Nanoscale Biolectrical Characteritzation group at the Institute for Bioengineering of Catalonia (IBEC) and the Nanostructure of Biomembranes group from the University of Barcelona (UB) is looking for a PhD position funded through the call "Ayudas para contratos predoctorales para la formación de doctores 2017″ (Ref. TEC2016-79156-P), from the Spanish Ministry of Economy and Competitivity (MINECO).
Tasks and responsibilities:
– Ion channel and transporter membrane reconstitution
– High resolution topographic and electric imaging (e.g. Atomic Force Microscopy, Electrostatic Force Microscopy, etc.)
Requirements for candidates:
– Bachelor and Master Degrees on any field on Physics, Chemistry, Biotechnology or Pharmacy
– Multidisciplinary qualifications (Physics/Bio, Chemistry/Bio, etc.), and knowledge on Nanotechnology, specifically on Scanning Probe Microscopies, will be a plus
– Self-critical, capacity to learn and bring knowledge, High level of English
– High motivation and ability to be involved in an international multidisciplinary team, Excellent team working and communication skills
We Offer:
– 4 years Full time employment contract
– Stimulating, interdisciplinary research and high quality international scientific environment
Selected references:
– J. H. Borrell et al., Microscopy Research and Techniques, 80, 4 (2017)
– A. Cuervo et al., PNAS E3624 (2014)
– L. Picas et al., Chemistry and Physics of Lipids 165, 845-860 (2012)
– L. Fumagalli et al., Nature Materials 808, 11 (2012)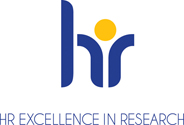 IBEC is committed to the principles of the Code of Conduct for the Recruitment of Researchers of the European Commission. Thus, there are no restrictions of citizenship or gender and candidates with disabilities are strongly encouraged to apply.
Interested applicants should present its application to jobs@ibecbarcelona.eu (Reference: PD-GG) and to the MINECO FPI application portal before 18/10/2017 at 17:00 h.