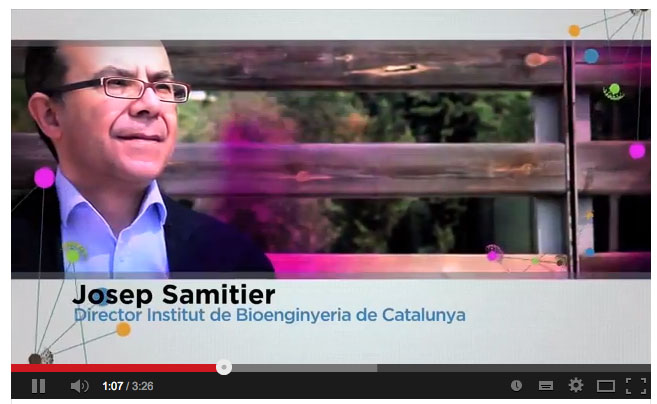 IBEC Director Josep Samitier stars in one of the Associació per a la Divulgació de la Cultura Cientifica (ADICC)'s 'Càpsules de Ciència', a series of videos highlighting biomedical and biotechnology researchers in Catalonia. In the video, he explains nanobiotechnology with the submarine on Ronda de Dalt as a backdrop, which represents the way nanodevices can travel through our bodies much like tiny submarines on a rescue mission.
Click on the image to view the video on YouTube.
On the ADICC website http://www.adicc.org/ you can view the other 39 Càpsules, which highlight other notable scientists working in the Catalonia including Luis Serrano, Joan Guinovart and Jaume Bertranpetit.
If you want to see the Càpsules 'live' on TV, they are broadcast every night on BTV at 21:50, on Canal 33 between 23:00 and 23:30, and once a week on La Xarxa.