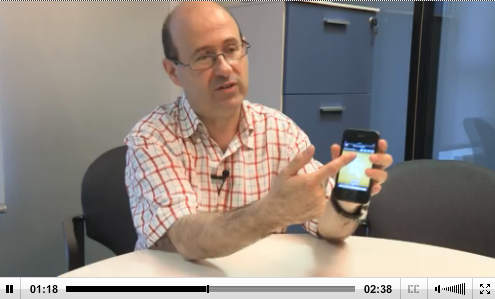 Santiago Marco is interviewed in a video for UBTV about Somnoalert®, the mobile technology his group developed with the UB and industry partner FICOSA to detect drowsiness while driving.
Somnoalert®, which was unveiled earlier this year at the GSMA World Mobile Congress, the industry's biggest conference, is a smart phone application that uses inertial sensors and GPS data to detect movements that are characteristic of nodding off at the wheel, as well as biomedical sensors to analyze respiration data.
Click on the image to watch the video.