---
This facility is composed of several microscopes for very different ranges of applications, located in different spaces and managed separately. It is a combined service between microscopes managed centrally (Core Facilities Unit) and others managed by IBEC groups that have the obligation to facilitate the 30% of user time to other IBEC researchers.
During the last quarter of the year, a new Confocal Microscope was incorporated into the facility.

Equipment & services
Ultra-High Resolution Field Emission Scanning Electron Microscopy (SEM) – Nova NanoSEM FEI.
Training as a self-user on the use of the SEM microscope (only for IBEC researchers).
SEM morphological and topographical characterization.
This microscope is open to potential users of other public institutions and private companies.
Confocal Microscope with Spectral Detection LSM 800 – Zeiss
Bio-Atomic Force Microscope (Bio-AFM) – JPK. Managed by Gabriel Gomila's group
Stochastic Optical Reconstruction Super Resolution Microscope (STORM) – Nikon. Managed by Lorenzo Abertazzi's group.
Prices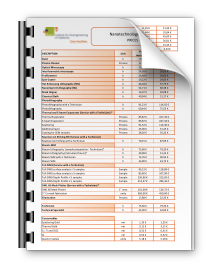 External rates 2018 (English)