Application Deadline: 10/12/2017
Ref: Ph-SM
The Nanoprobes and Nanoswitches group at the Institute for Bioengineering of Catalonia (IBEC) is looking for Postdoctoral candidate. This position will be funded by research Project NANOPROSTHETICS inside State Program of R & D Oriented towards the Challenges of Society (R + D + i Projects) of the Ministry of Economy and Competitiveness (MINECO) and by the European Regional Development Fund (FEDER).
Tasks and responsibilities:
Independently develop research projects related to phytopharmacology
Perform protein cloning, mutagenesis, purification and characterization, and other tasks related to molecular and cell biology, including training of students and junior postdocs

Requirements for candidates:
PhD, Msc or Bachelor degree in pharmacology
Previous experience in molecular biology techniques including advanced cloning, mutagenesis
Experience with in vitro enzymatic and cellular assays including fluorescence microscopy, flow cytometry
Animal manipulation permit for in vivo assays
High level of English
High motivation and ability to be involved in an international multidisciplinary team
Excellent team working and communication skills
We Offer:
Full time employment temporary contract
Stimulating, interdisciplinary research and high quality international scientific environment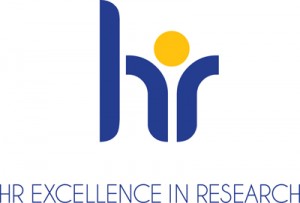 IBEC is committed to the principles of the Code of Conduct for the Recruitment of Researchers of the European Commission. Thus, there are no restrictions of citizenship or gender and candidates with disabilities are strongly encouraged to apply.
Interested applicants should send their CV, cover letter and references to: jobs@ibecbarcelona.eu, before 10/12/2017 (Reference: PD-PG)